Action Today Sunday Supplement – Choosing What Offers To Promote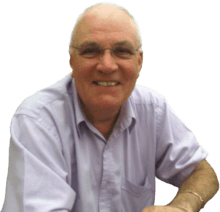 Hi there,
Trevor here, I hope you're well.
Welcome to my Action Today Sunday Supplement.
This week I want to talk about choosing offers to promote as an affiliate.
Obviously, in order to make money as an affiliate, you need affiliate offers to promote, and visitors to purchase but that's easier said than done.
Choosing what to promote obviously depends on the niche or topic of your site, but for any given niche – and website – there will be offers that are better than others.
Generally speaking more is better than less: all other things being equal, you want to promote products that pay out the highest commission.
But "all other things" are rarely equal. When choosing products to promote, you want to consider the following, roughly in order:
Product quality & value – whenever practical and appropriate, purchase products that you intend to promote. Some companies will provide free or lower-cost 'review' products for affiliates. Note: the more established you are, the more leverage you have and the more willing vendors will be to provide products.
Where it's not feasible to actually see/use a product yourself, look for legitimate customer reviews, such as on Amazon or shopping sites.
This will give you a sense of buyer's satisfaction overall, and in turn, quality and value.
You will be able to see how well it fits with your site's 'reason for being'.
Conversion likelihood – a product that solves a pressing need will probably convert at a higher rate than a product that provides a lesser benefit.
Affiliate Tools – does the merchant provide any sales tools / aids such as graphics, product descriptions, email swipes, etc.
Commission / Payout.
Cookie duration. A cookie is a snippet of information, stored on a computer that identifies that computer during the current and subsequent visits to a web site. Each cookie is coded to identify that computer during the current and subsequent visits to the merchant's web site – it's how a merchant or affiliate network knows to credit you with commission on a sale.
Cookies have a duration – they could last for a single session (expiring if a sale isn't made on the initial click-through), or 24 hours, or 90 days, or a year, or just never expire. Knowing the duration is crucial; where possible you want to promote products that have at least a 30-90 day cookie.
One-time vs. recurring commissions. While most affiliate products are one-off purchases, there are many that have some recurring component, such as monthly fees or subscription.
In addition, many products that require or use 'consumables' pay you for those as well, providing the base product was purchased through your affiliate link.
Affiliate network or vendor. The larger affiliate networks are very reliable, however smaller/newer networks can and do go out of business, as do the occasional direct vendor or merchant. There are few things worse in this business than earning commissions and then not getting paid.
Other Considerations
Another consideration to take into account is commission rate plans. Amazon, for instance, has a 'sliding scale' that ups your commission percentage as you reach higher sales volumes.
As such, it may make sense to promote additional Amazon products rather than products from disparate vendors in order to reach the higher commission level.
Other issues to consider include how often you get paid, what the payout 'threshold' is, and how you get paid i.e. via Paypal, check, direct deposit, etc.
One of the big drawbacks with affiliate marketing is that, in most cases, when you pay to send traffic directly to an affiliate offer, such as with solo ads for instance, you don't get an opportunity to build your list.
What you really want is for the affiliate merchant to provide a co-registration facility where you and the merchant build both of your lists at the same time.
Most merchants don't do that but it's something to look out for.
I'm a member of Nick James' marketing partner program that does work on a co-registration basis and pays good commissions.
I believe that although this program isn't generally open for new registrations at the moment there will be an opportunity coming up soon so watch this space.

If you're coming to Profit Maker Live, who knows, maybe that opportunity will be one of the opportunities there.

There's less than a week to go now but I believe that there are still tickets available if you hurry. Check out at the link below.

I find that newbies to affiliate marketing tend to immediately go for the IM/MMO (Internet Marketing/Make Money Online) niche which must be the toughest to get started in.

The majority of people trying to make money as an affiliate in the IM/MMO niche never make a penny.

But if you look at the top affiliates online, the ones making a substantial living from affiliate marketing, you'll see that a lot of them, if not all of them, are working in other niches.

There are many reasons why this so and why it works so much better. There is usually a lot less competition to beat for a start.

Another biggy for me is that buyers in these niches are not as jaded or suspicious as buyers in the IM niche.

In the main buyers in the IM niche know about affiliate marketing. They can spot an affiliate link when they see one.

Sadly, there is a big chunk of them that will cut the affiliate out of the commissions by going direct to the sales page just for spite it seems to me.

They don't pay any less for the product by doing this but they seem to get a twisted pleasure in cutting the affiliate out – even though they want their buyers to buy through their link.

Go figure – it beats me but it does happen.

It happens a lot less, if at all, in non-im niches. So when selecting offers to promote maybe think non-im niches instead.

The other piece of advice I would give here is to select tools that pay a residual commission.

For example, I use Clickmagick to manage all of my affiliate links. It pays a residual commission, either monthly or annually depending on which option the buyer goes for.

For me to move to another link management tool would be a major upheaval in my business and would almost certainly cost me a lot of money in missed commissions.

So I'm not going to change unless I absolutely have to.

It's the same with hosting. I use D9Hosting for the bulk of my websites. All of the websites that I don't want any issues with, the ones that bring me an income, are on D9Hosting.

Moving to another host would be a very painful experience so I'm not going to do it.

(As a side note, I found moving to D9Hosting was relatively quick and easy because they did it all for me at no cost. I doubt I'd get that service if I was moving away, which is to be expected).

My point is that becoming an affiliate for these types of service, tools as I call them, can be a profitable basis for your affiliate business.

I hope you found this introduction to choosing an affiliate offer to promote useful.
As always if you have any questions or comments feel free to get in touch at any time.
Have a GREAT Sunday,
Until next time,
Kindest Regards,
Trevor
P.S. Here's The Link To Profit Maker Live

Join my Facebook Mastermind Group. Let's make a difference together.