Action Today Sunday Supplement – Email Marketing Isn't Dead – But …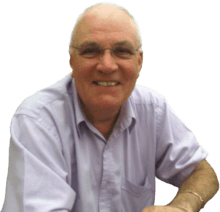 Trevor here, I hope you're well.
Welcome to my Action Today Sunday Supplement.

I've said on many occasions that email marketing isn't dead, despite what many marketers online would have you believe.
However, there is a but.
Isn't there always a but 🙂
Seems like there is and email marketing isn't any different.
You see, while email marketing is as successful as ever, it does have some drawbacks for a lot of marketers..
Writing new emails day after day, week after week is a tedious, time-consuming business. You know you should do it, but it doesn't get done nearly as often as it should.
Not everyone is an expert when it comes to writing compelling email copy. You may hate the thought of writing or find it incredibly difficult.
I know several of my online friends are dyslexic and have real difficulty writing. 
These are successful people online but writing is just something that they find hard.
But, the thing is, unless you can put together good email copy you're going to struggle.
You keep telling yourself you're going to create an autoresponder sequence, however (for several reasons) it doesn't happen. And so you end up paying your autoresponder company their monthly fees for an email subscriber list that rarely hears from you.
There's no doubt about it that learning to craft good email copy is a skill that you should learn to be successful online.
So than, what's the answer to this issue. It seems like a chicken and egg situation.
You need to learn how to write good emails so you can get your subscribers to click the links in your emails and buy your products but you need to be making money from your list so that you can take time to learn how to write good copy.
OK, so how's this for a solution.
Get someone who is already a good copywriter to provide the emails for you and in the process you study his emails, learn from an expert along the way and in time be able to write your own copy.
Sounds like a perfect plan to me and that's exactly what you will be able to do with the Instant Email Campaign from Nick James.
The Instant Email Campaign is a brand new package containing 101 email templates you can use to sell your products or promote affiliate offers in any niche!
Using one of the ready-made templates makes it quick and easy to get an email written and sent off to your list.
You will no longer find yourself sitting at your computer wondering what to write about.
==>> Read more about getting started here
There's nothing worse than sitting in from of your computer wondering what to write about and nothing is coming up. I've experienced this nightmare myself in the past.
And it really feels like a nightmare. You know you need to keep in touch with your list and build that relationship and your mind is a complete blank.
Believe me, you don't want to go there..
With the Instant Email Campaign that will be a thing of the past.
==>> Get started here
So to summarize the benefits of the Instant Email Campaign system;
Creating your own campaigns is time-consuming but using the Instant Email Campaign package is fast and easy!
You don't need any copywriting skills to create highly effective emails!

The Instant Email Campaign package is designed to generate cash for your business!

No more sitting around trying to think up new email ideas!

Anyone can use these templates to sell a wide variety of products and services across any niche!

==>> Read more about getting started here

As always if you have any questions or comments feel free to get in touch at any time.

Have a GREAT Sunday,


Until next time,

Kindest Regards,


Trevor