7 methods that get You More Subscribers Every single Day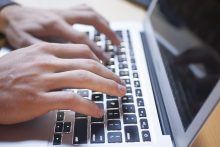 Hi there,
Trevor here, I hope you're well.

Welcome to my Sunday Supplement.

I'm assuming that your website already has a "sign-up" form, but are you truly doing everything in your power to get as many subscribers as possible?
The following 7 tactics will grow your list faster in just a few minutes of your time…
1. Put your sign-up box in as many places as possible. Ideally it should be on
every page. On WordPress you can include it in a widget on your sidebar where it will show on every page.

Remember though, you can also put it in the header, footer and in your posts.
2. Provide a very valuable ethical bribe that you know will really help your potential subscriber.
The old saying that you never get a second chance to make a good first impression was never more true than here.
3. Let pop-ups work their magic. You may like pop-ups, or you may hate them with a passion. Either way, the facts show that THEY WORK.
However, there is an art to using them.
You should not have them pop-up immediately upon visiting a page, and you should test whether or not they should be utilized when a visitor is leaving or when a visitor has been on a page for a set period of time.
You must strike a delicate balance between irritation and curiosity. Immediate pop-ups irritate, while delayed pop-ups generally encourage more interest.
4. Use a congruent tripwire offer. A tripwire offer is a low priced offer that perfectly matches the subject of your free gift. You should direct your new subscriber to your tripwire offer immediately after they have subscribed.

Your free gift for joining your list must be something that they would be happy paying for. That almost guarantees an immediate subscription.
5. Remember they have friends. Put out offers, which encourage visitors to send stuff to their friends or colleagues. In addition to that, always make sure that you incorporate an easy sign-up system.
6. Make use of social media. This could have been a little higher on the list simply because social media plays such a huge role online these days, but the point is still the same.
Include a sign-up form on your Facebook page, offer rewards, craft contests, and do whatever you feel is necessary.

Remember, the GOAL (getting them to sign-up).
7. Cross promote. You can promote between your own product lines or another marketer's.

Just make sure you send emails offering people great incentives for becoming a part of the other list.
Once you have your sign-up form displayed in as many places as possible on your website the next thing is to get visitors.
The more people you can get to see your sign-up form the more subscribers you'll get and the more money you'll make.
As you probably know, I'm a great believer in paid traffic and solo ads in particular. Despite what all of the negative Nelly's say, solo ads aren't dead but you do need to find and then use the best solo ad providers.
Many solo ad sellers are now buying leads off each other which means that many names are ending up on everybody's lists. That is why some people are saying that solo ads don't work anymore. They do, if you buy from the right people.
That's why I've teamed up with Michel Sirois to provide a top quality solo ad service.
Solo ad packages start at 100 clicks and you have the choice of regular leads and buyer leads. Very few solo ad sellers will sell you buyer leads.
If you're like me and want instant visitors to your offers then buying a solo ad is the way to go. We will run you ad within a day or so and you'll immediately start seeing subscribers added to your list.

>> Here is the link to our page

As always, I hope you found this week's supplement useful and as always I love to hear your comments.
Have a GREAT Sunday,
Until next time,
Kindest Regards,
Trevor