Free Traffic Solutions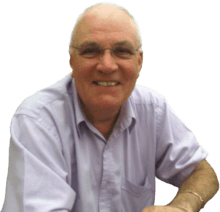 Over the last few months as I've been locked down I've been stepping back and analyzing what's going on online and I don't like what I see.

The amount of absolute rubbish that is being pushed out from JVZOO and Warriorplus is growing by the day.

A lot of this is re-hashed from a previous product launch, the same crap with a different name.

When are these people going to realize that the road to success with any business is to solve problems?

One problem – one solution.

That's what people go online searching for – solutions to problems.

Marketing online isn't complicated. Find a problem that people are having and provide a proven solution for it.

Not a trick or gimmick that may work now but won't in future.
A solution to a pressing problem.

As I ramp up my business again after lockdown and Covid-19, I need ways to send visitors to my offers, to my solutions to problems that people are having for which I have solutions.

So I started looking around and found access to several free places that I can get traffic from.

I just purchased access to a training that lists 10 places where I can advertise my offers for free that very few people know about.

These are all new to me and I intend to start using them all over the coming weeks. These are genuine solutions to my traffic problem and maybe yours too.
Check them out here

Until next time,
Kind regards,

Trevor