Action Today Sunday Supplement – People Don't Buy What They Need …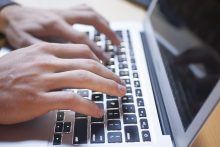 Hi there,
Trevor here, I hope you're well.

Welcome to my Action Today Sunday Supplement.
People don't buy what they need, they buy what they want and there's a world of difference between the two.
People need insurance for many reasons. A family man needs life insurance to provide support for his family should anything happen to him.
Key people in business need "key-man" or probably these days "Key-person" insurance to support the business should anything happen to them.
Whatever type of insurance it may be, people rarely want it even though they might need it.
Running alongside this is the fact that people tend to buy with emotion and later justify the purchase with logic.
Knowing this is very important when it comes to marketing. Often entrepreneurs will come up with an idea for a product based on something that they feel people need and wonder why it doesn't sell.
Our job as marketers is to identify what people want and based on that knowledge put together products and services that satisfy those wants.
So how do we identify what it is that people want?

One of the first places I look for ideas is a https://answerthepublic.com
​​​​​​​There is a free and paid version, I find the free version gives me all I need.
Just enter a keyword into the search box (you may have to scroll down to see the search box) and the system will display a circle of questions that people have asked about your chosen keyword.
The darker the green circle next to the question the more common that question is, i.e. dark green means lots of people are looking for an answer to that question.
Knowing that information will allow you to create a product that answers those questions. Or you could look for an affiliate product that answers many or all of those questions and link to that.
This is a very useful tool for those of you that are into niche marketing.
Another useful technique is to use the Google search engine to tell you what people have been searching for.
Just go to Google and in the search bar type your keyword followed by 'a'.
For example you might type in affiliate a. Check on all of the suggestions that come up to see if there is something there worth exploring.
Next enter affiliate b and do the same followed by affiliate c and so on.
You will be surprised at the number of ideas this exercise will throw up.
Finally for now there is the google adwords suggestion tool. You will need to be registered with adwords to use this but it can also provide lots of ideas of things that people are searching for and therefore are things that they want.
Develop products, services and content around these wants and you will see a welcome boost in your engagement and financial returns.
I hope you found these ideas useful.
As always if you have any questions or comments feel free to get in touch at any time.

Have a GREAT Sunday,


Until next time,

Kindest Regards,


Trevor