Sunday Supplement – [Must Attend Webinar] How to Build Automated Sales Funnels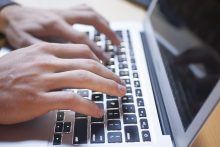 Trevor here, I hope you're well.
Welcome to my Action Today Sunday Supplement.

If you want to master one thing that will lead to your success online it's PRODUCT CREATION, and let me tell you there's no one better to learn from than John Thornhill.
John launched his first product back in 2004, and since then he has launched hundreds of his own products that have generated millions in sales.
Since 2004 he has also been responsible for helping many of the top names online today to go from broke to success.

I'm talking about people like Omar Martin, Jon Bowtell, Trevor McCaffie, Steven Alvey, Dan Sumner and loads more.

And every single thing he has learned since 2004 is covered in his latest training webinar.
On this webinar, you will learn everything you need to know to create and launch your very own successful product online.
This is the ultimate 24/7 automated business that every successful marketer is doing, and if you're not doing it you really are missing out.
One word of warning though, be sure to have a way of taking notes when you do because you won't want to miss a single one of the step by step actions that he covers in detail.
It's rare to get so much real training on a webinar as you get here.
As always, I hope you find this week's supplement useful and as always I love to hear your comments.
Have a GREAT Sunday,
Until next time,
Kindest Regards,
Trevor