Why Starting A Business Might Not Be The Best Idea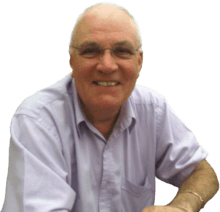 I hope you're well.
So what do I mean by suggesting that starting a business might not be the best plan?
After all the main thrust of this newsletter has always been about starting something for yourself to generate an online income.
Yes, that's true so let me explain what I mean.
There are many ways to make money online and many of them do not involve building a business in the way that you might consider a business to be.Sorting through my archives recently, which I'm doing at the moment to reduce the clutter I've accumulated over the years, I was reading something from Mark Joyner that illustrates the point.
Mark started like many of us wanting to replace a less than satisfying job with an online income. Mark gradually starting to generate an income and decided that to earn more he needed to expand.
So he took on staff to share the workload, created more products, got more customers which meant he needed more staff and so on it went.
At one point Aesop.com, his company, had 40 employees , cost $250,000 a month to operate and even more management time.
He found that rather than his large staff freeing up his time, he was working longer hours than ever, usually 7 days a week and not making much profit at the end of it.
Having lots of staff doesn't make life easier and a huge turnover doesn't necessarily mean huge profit.
The Happiest People Online
So does that mean that we should forget trying to build an online income and stick with a job?No, of course not. What we need to do is look for the most successful, and happy people online and model them.
And they tend to be the top affiliate marketers.
As a top earning affiliate, you simply promote other people's products. Once the sale is made your responsibility, as far as product support goes, is over.
Certainly you should keep in contact with your buyers to build rapport and continue to help them going forward but support for their purchase is the responsibility of the product owner.
The important distinction between an affiliate and the business owner, like Mark was, is that you keep all of the commission you make so your income potential can be much greater. You don't have staff and overheads to pay.In the current situation that we all find ourselves in, there is no better model than becoming an affiliate marketer.There are very little start-up costs and you can be earning an income in a short amount of time.
Affiliate Marketing Mistake
Most people starting out as an affiliate immediately start to promote make money online offers and while they do sell and there are lots of buyers for these types of products, it is not the best place to start.
The majority, if not all, of the top affiliate marketers make a lot of their income in other niches.
There are affiliate networks now that manage affiliate programs for just about any niche you can think of.
Decide On A Niche
One of the important things when starting out as an affiliate is to not attempt to be all things to all people. Decide on a niche, preferably one that interests you or one that you have some past experience in and look for affiliate programs to promote in that niche.
If you're stuck for ideas about which affiliate offers to promote, my friend Jim Daniels provides a list of the affiliate offers he promotes successfully. This list is continually updated and the 2020 version is available now.
Look through the list, decide which ones you like the look of and build a niche site around it. From there you can promote other products in the same or a related niche.
Final Thoughts
When starting any new venture like building an income online it is important to start from a position of strength. If you are worrying about how to put food on the table or pay your rent, you will not be in the best position mentally or financially to concentrate on building an online income from scratch.
If that's where you are now my advice is to put affiliate marketing on hold for a while and concentrate on making some money now.
Last time I pointed you to a report outlining several ways that you can use your computer to make some immediate income so check that out first.
Once you've started to bring some money in and taken the pressure off, then you can start to build an income for the future so that you never have to face this situation again.
OK, that's all for this time,
Stay safe and keep healthy and use the time you have to generate a side income that will leave you stronger when you come out the other end of this crisis.
Until next time,
Kind regards,