Another Week Of Chaos & Uncertainty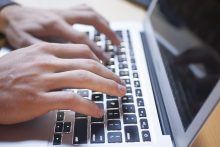 Hi there,
Trevor here, I hope you're well.
Welcome to my Sunday Supplement.
Here in the UK we have just come to the end of yet another week of Brexit chaos leaving the country more uncertain than ever about where the future lies.
For those of you who don't know what Brexit is (there can't be many), it's about the UK leaving (or maybe not the way things are going) the European Union.
Way back in 2016, the country voted to leave the EU and expected Government to do just that.
Now, nearly 3 years later we have still not left the EU, the country seems to have become more divided against itself than ever and the rest of the world are ridiculing the UK parliament for not being able to agree a way to get the country out of the mess.
The continuing delay is now beginning to cause a slowdown in the economy that is affecting many people's livelihoods. Lots of companies are having to cut back, needing to let staff go and in some cases close the company down.
If ever there was a reason to build your own future, one that is under your own control, and where you are not at the mercy of a single source of income, then this must be it.
As an Internet marketer you can build revenue streams that come from many parts of the world and in many different niches which protect you from relying on your job paying you your income from within your own country.
There are still many people who want to start generating some income online but simply don't know where to start when it comes to building an income online.
There is so much conflicting information about this making starting a difficult decision.
To help make that decision easier for you, today I'm providing a link to my Internet Marketers Handbook for one day for just $1.
This is for my members only and just for one day.
This isn't a scarcity trick or anything like that. This handbook is worth the normal asking price and will go back to the normal price in 24 hours.
I don't believe in devaluing my products. This is a genuine move to help people get started, especially members who are in the UK and feeling the effects of the mess we're in.
Affiliate Marketing is the route I recommend beginners take to get started.
For that reason, a couple of weeks ago, I provided a link to get the excellent training handbook about Affiliate Marketing from Rosalind Gardner. It really is the most complete training you can get on the subject.
If you didn't get it then here's the link again.
OK, that's all for this week.
Take advantage of the wealth of knowledge available in the two links I've provided and start to make things happen for you.
Have a GREAT Sunday,
Until next time,
Kindest Regards,
Trevor
Join my Facebook Mastermind Group.
Let's make a difference together.
P.S. As always if you have any questions or comments feel free to leave a comment.