How Many Do You Have?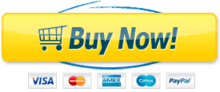 Trevor here, I hope you're well.
So, How many do you have? Buy buttons - that is.
Some years ago now I was chatting to Marlon Sanders at a Internet Marketing convention and asking him what I could do to get more sales.
His immediate answer was "How many buy buttons do you have out there?"
Marlon always had a way of keeping things simple and his answer was right on the money.
People can only buy from us if they have a buy button to press.
Maybe you can relate to this situation, tell me if you can.
You see I've always struggled with finishing things and still do from time to time. It's an on-going battle I have to fight.
I'm great at getting started. I have no shortage of ideas or things that I want to achieve.
I always create a plan and get stuck in with lots of enthusiasm but then life gets in the way and my progress starts to slow.
As a techie type I still like to do lots of the techie stuff myself and that's part of the problem. Being able to do things yourself can be a big disadvantage at times.
I used to get the domain name organized,the site built and up on my hosting account but no link to a payment provider.
Often the site would sit there part completed for months and maybe never get completed.
As a result it would never make me any money.
Marlon was absolutely right to remind me that no buy buttons means no sales.
Very often it's the payment part that holds people back like it did for me. At the time we didn't have Paypal like we do now so creating a way for people to pay was much harder but it's an area where lots of less technical people still struggle with.
In my last email I was talking about funnels and how there is a lot more emphasis on them these days, for good reason.
They provide more opportunities for people to buy from you.
Over the weekend a new funnel system has been launched that in my view is going to be a real game-changer.
XFunnels is a system very similar to Clickfunnels but a lot more affordable. The launch price is so good that I purchased myself a copy to use in my business.
It really provides you with everything you'll ever need to run a successful online business.
Need a webpage builder? XFunnels has the easiest drag and drop builder out there.
Ready made templates? You get 100 in several niches.
Add to that mobile friendly, A/B split testing, heat mapping, GDPR compliant, Stats On Gross Revenue, Total Orders & No. Of Opt-Ins in Specific Time Interval, Payment integration with Paypal and Stripe and lightening fast hosting for all your sites and funnels and this was a no-brainer for me.
I'll save the cost of the package in a couple of months just on the hosting fees alone that I don't need now.
The launch is only on for a few more days - 4 days I think as I write this and then the price goes to monthly and higher.
There are several upsells all of which have value but one in particular may appeal to you if you plan on running webinars. At the moment you get access to run unlimited webinars for a one-off fee of $47.
I've only scratched the surface of what XFunnels can do. There is so much included now and I'm sure it will grow even more over time.
If you've ever thought about getting Clickfunnels in the past but were put off by the price then you should definitely check out XFunnels.
If you want to take a look at it yourself here's a link to it.
>> Read all that it can do here
I'm busy building a funnel following the process that Lee Murray outlines in his Funnel World that I spoke about last time. If you didn't check it out then here's the link again;
This is a super funnel and will add lots of buy buttons for me out on the web.
There's some good stuff coming out at the moment, which makes a refreshing change. I can see XFunnels having a major impact on people's business in the coming months.
I hope you found this useful. If I can be of further help reply to this email and let me know your thoughts/questions. Reply to this email or drop me a ticket at my helpdesk
Until next time,
Kind regards,
Trevor