How Do I Create A Squeeze Page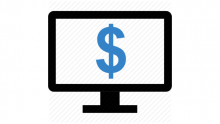 I got an email from one of my subscribers this week asking for my help.
He had bought into a new program was needing to create a squeeze page or landing page as it also called.
For those of you that are new to marketing online, one of the main things we must do, if we are to build a sustainable income online, is build a mailing list.
Our mailing list is a list of subscribers that we can provide help and advice to and from time to time send them suggestions for products and services that we either own or that we earn a commission from if they buy.
The normal way to build this list is by offering them a free gift of some sort in exchange for their email address and we do this via a squeeze page.
And this is where my subscriber got stuck.
He was saying that he didn't have the technical skill to create a squeeze page so how was he ever going to make a success of marketing online without being able to create a squeeze page.
After all, that's the first step in the process so without it surely he was sunk.
Well, the good news is no, not really.
There are many ways of overcoming the technical issues that were holding him back and I know hold many people back.
So in this issue I'm focusing on creating a squeeze page.
The first thing to decide is whether you want to learn how to do it yourself at all.
There is no reason why you need to know all of the technical aspects of marketing online.
As a business owner you need to keep your main focus on running the business. Working on the business not in it.
After all, when you board a plane to fly away on holiday or off on business, you don't feel the need to be able to fly the plane yourself, (unless flying is your hobby, of course), you leave that job to the pilot while you concentrate on enjoying the flight.
So if you have funds available to invest in your business, and all businesses require funding to get them off the ground, my advice would be to outsource the job to someone on Fiverr or Upwork who will get the job done for you.
They will almost certainly get the job done quicker than you and probably make a better job of it as well.
However, I know that many of you don't have the money available to outsource jobs and have no choice but to do it yourself.
To help you out here, I've written a comprehensive guide to creating a squeeze page that gives you lots of options to choose from.
In this report I include both paid for services and free ones. I also include links to autoresponders that provide a squeeze page builder as well as the normal autoresponder functions. 
I'm sure that you will find something of benefit there. It's free so go grab your copy at the link below; 
>> How Do I Build A Squeeze page 
I hope you found this week's supplement useful and as always I love to hear your comments.